Site of the Club

Moscow club for cycling sporting tourism "CARAVAN"
---
The Club is placed in appartments of the Tourist Club "Pliuschikha".
Address: 119117, Moscow, Serpov pereulok, bld.3/5, cellar, Tourist Center "Pliuschikha".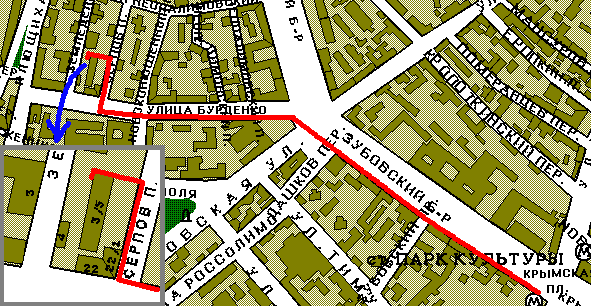 Club's telephone - +7-(095)-245-03-92.
Club's day is Monday. Meetings to be organized according to a special schedule.
One may ask Michael V. Arkhipov,
home telephone +7-(095)-250-96-05 for the information (Russian language).
---

WEB-design: P. Galkin, L. Liverovsky; Logo by A. Antonov.