Information after the Olympiad
APAO is a relatively new Olympiad which was founded in the spring 2005 as an international regional programme in line with the International Astronomy Olympiad. The 5th Asian-Pacific Astronomy Olympiad (V APAO) took place in October 2009. The Olympiad has been held in Damyang district (South Western part of Korea) and was hosted by the Damyang Youth Camp. The local part of jury was formed by scientists from various Korean astronomical centres - Seoul, Daejeon, Daegu, etc.
The participants stayed and the rounds were held in Damyang Youth Camp.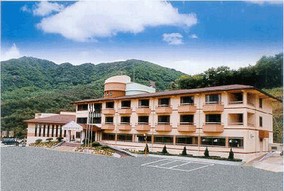 Dormitory of Damyang Youth Camp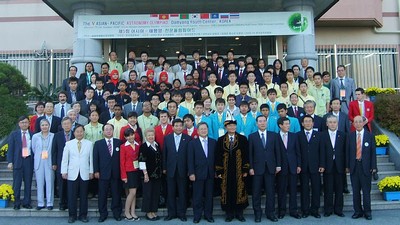 Common Photo of Participants, more photos and video
60 students from 11 teams took part in the Olympiad:
| | | |
| --- | --- | --- |
| BD | | Bangladesh - 1 student |
| CN | | China - 10 students |
| HZ | | Hangzhou (IAO-2009 host) - 3 students |
| ID | | Indonesia - 8 students |
| JE | | Jeollanamdo (APAO-2009 host) - 7 students |
| KG | | Kirgizstan - 5 students |
| KR | | Korea - 8 students |
| KZ | | Kazakhstan - 8 students |
| RU | | Russia (East-Asian part) - 3 students |
| SG | | Singapore - 3 students |
| TH | | Thailand - 4 students |