---

VI International Astronomy Olympiad
CrLab SAI MSU and CrAO, Crimea, Nauchnyj, September 26 - October 3, 2001.

---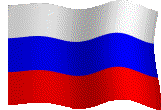 Russian page
The following information before the Olympiad was possible for the proposed participants and other astronomy amateurs interested in VI IAO



















The 6th International Astronomy Olympiad will be organized on September 26 - October 3, 2001 in the scientific town of Nauchnyj, Republic of Crimea.



Schedule of domestic (inside CIS) flights to and from Simferopol' (in Russian)

Weather in Crimea

Currency in Crimea

The main points of the programme

Personal data questionnaire and the order of their presenting (necessary with the application for all proposed participants and leaders)

Deadlines

Statutes on the Olympiad



Autorized National Representative Astronomy Organizations of participating states are responsible to form national team or send observers-representatives for the Olympiad. There were applications from 12 national teams or representatives from the states received by the Organizing Committee not later the date of deadline (September 4, 2001):

Armenia
Brazil
Bulgaria
China (*)
Crimea
Georgia (*)
India
Italy (*)
Korea (*)
Moscow land
Russia
Sweden

(*) Plans for the first time participation or representation.
---
Those who were interested to get further information about the VI International Astronomy Olympiad (including official invitations for teams and observers: Ukrainian visa and visa support was necessary for citizens of some countries!) were welcome to contact Coordinating Council in English or Russian.
---
Dr. Michael G. Gavrilov, Chairman of the Coordinating Council
of the International Olympiad of Euro-Asian Astronomical Society,
ISSP of Russ. Acad. Sci., Institute avenue 15, 142432 Chernogolovka, Moscow region, Russia.

URL: http://www.issp.ac.ru/iao/2001/iao01_ei.html
e-mail: gavrilov@issp.ac.ru
fax: +7-(096-52)-49-701
---