Avaliable methods of research
Thermogravimetric and differential thermal analysis
Thermal analysis is based on measuring absolute mass variations (TGA) and/or heat affects (DTA) on changes of temperature or atmosphere. When necessary, these measurements are combined with high-temperature microscopy and high-temperature XRD analyses. The measuring setup is based on a TG/DTA analyzer Setaram Setsys Evolution 16/18, equipped with external gas supply system.
The technique makes it possible to study volatilization of species both sorbed at the surface and in the bulk, phase transitions, stability in various gas atmospheres, reactivity with gas components (CO2, H2O etc), kinetics of redox reactions and a variety of transient processes.
Temperature range: 20 - 1650îÑ.
Maximum mass variations during the expirement: ±200 mg.
The measurements may be carried out in vacuum (10-6 atm), air, argon, forming gas, oxygen, carbon dioxide, and mixtures of these gases. When necessary, the gas flow may be dried or humidified prior to entering into the setup.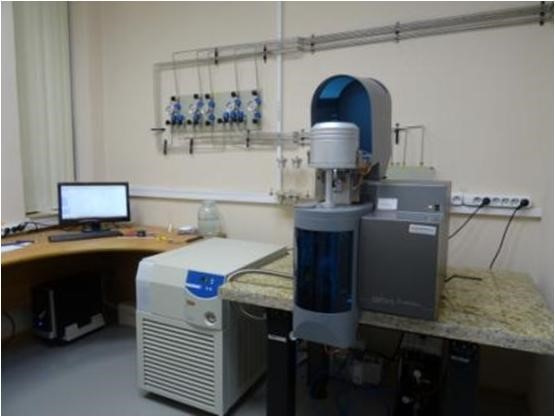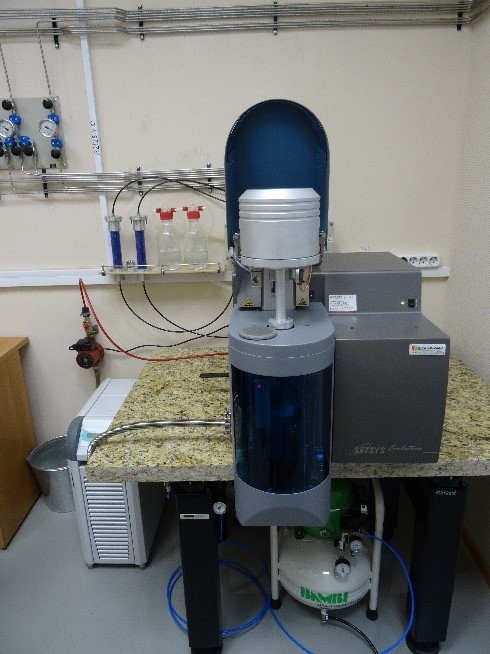 ... top