Bus timetable

On Mondays, the bus departs from Dolgoprudny to Chernogolovka at 9:00 from the parking lot near the MIPT Language Training and Testing Center (Dolgoprudny, Pervomayskaya St. 30/1 (Extension to the hostel No. 8)).
Driver - Vladimir Nikolaevich Medvedev (8 903 019 86 80).

On Thursday, from Chernogolovka to Dolgoprudny, a bus leaves from ISSP at 17.00.
Driver - Chistov Sergey Alekseevich (8 916 758 08 20).

2021-03-09
---
Excursion of 1st and 2nd year MIPT students to ISSP RAS

On October 3, 2020, an excursion for 1st and 2nd year students of MIPT will take place at ISSP RAS.

План экскурсии:
9.00 Departure from Dolgoprudny by bus. The bus stop is at the beginning of Nauchny lane, behind the KPM, opposite the 8th domitory (see diagram).
10.30 We plan to arrive at this time. We will feed you with cookies and tea before the excursion.
10.40-11.00 Greetings from the management.
11.00-14.00 Excursion - a visit to ~ 10 laboratories is planned, the tasks of which will be told by the researchers working in them.
14.00-15.00 Let's feed you lunch.
15.00 Bus to Dolgoprudny.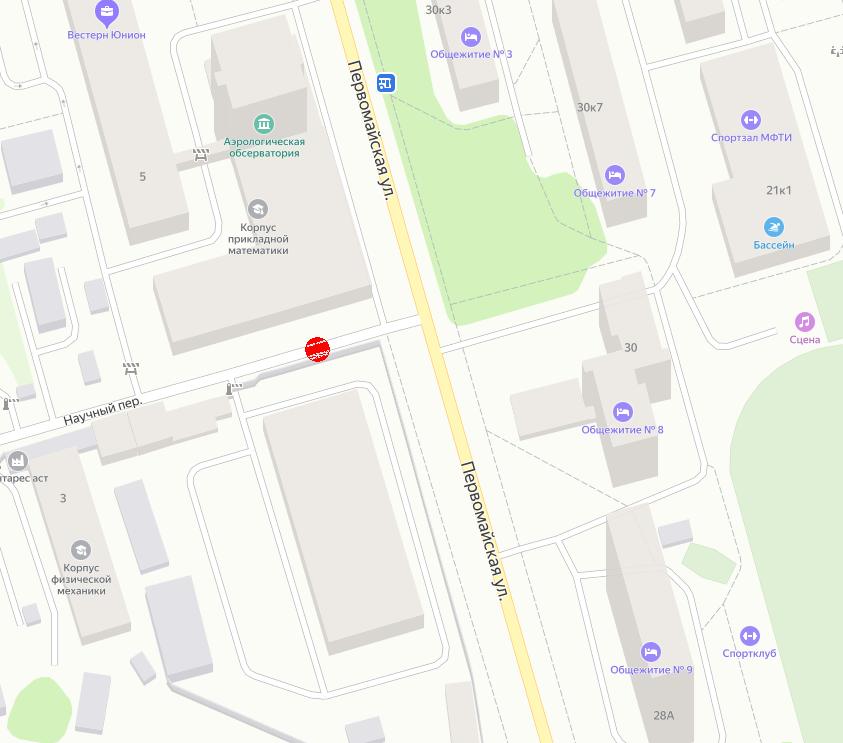 2020-10-02